We are delighted to be partnering with YawVR
– the World's most exciting VR gaming simulator company.
The YawVR motion simulator is fast becoming the 'must have' device for gamers Worldwide. Weighing just 26 kilograms, and with a diameter of just 80 centimetres, it is truly compact, and mobile.  Compatible with Oculus Rift S, Oculus Quest, and other VR headsets, it is extremely versatile and compatible with a growing catalogue of simulation games..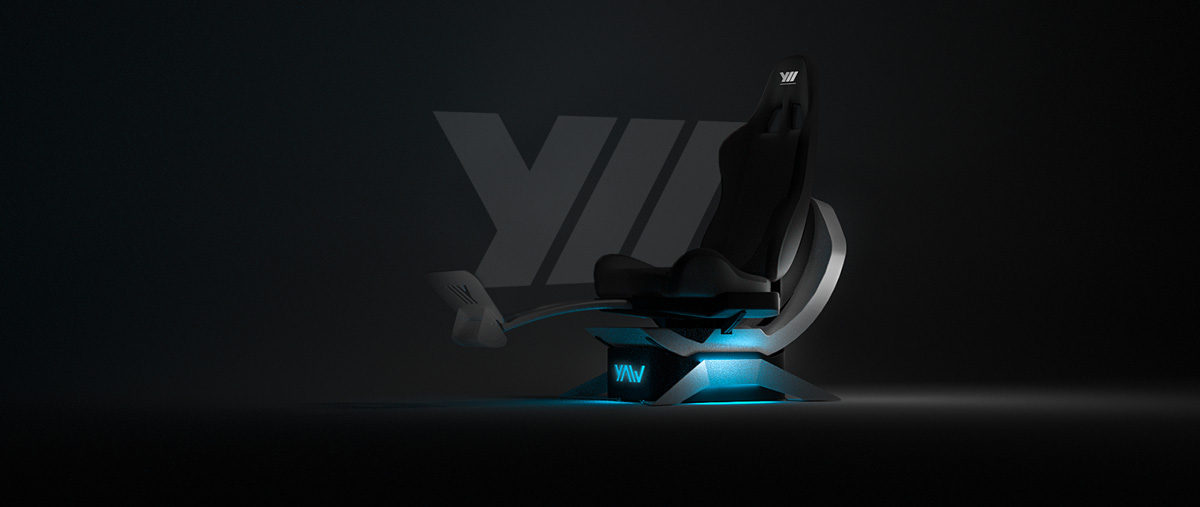 "An EXCLUSIVE AVIATION PARTNERSHIP"
We have formed an exclusive aviation partnership with YawVR, providing sales and marketing support in the UK and Europe, with a dedicated marketing suite located at our London Gatwick pilot training facility.  The parallels between our companies are obvious, and our shared vision for quality with unparalleled expertise in our fields, will position our companies to the forefront of VR simulation and training.
For further info, please contact yawvr@jetmasterclass.com and we'd be happy to arrange a test drive prior to purchase.
CUSTOMISE TO YOUR BRAND
Simulators are available in various colours with the option to personalise with your company logo. We'd be delighted to take care of your purchase and arrange shipping to our facility in the UK.